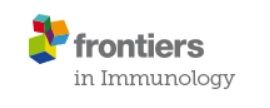 Effectiveness and Waning of Protection With Different SARS-CoV-2 Primary and Booster Vaccines During the Delta Pandemic Wave in 2021 in Hungary (HUN-VE 3 Study). Zoltán Vokó, Zoltán Kiss, György Surján, Orsolya Surján, Zsófia Barcza, István Wittmann, Gergő Attila...
read more

RxTarget Kft.
5000 Szolnok Bacsó Nándor u. 10. Fszt. 2.

Your personal data including your name and e-mail address will only be used to contact you, to reply to your letter or to process the requests made in your e-mail. Your personal data will not be utilized for any other purposes. Our data handling policy serves your best interest, so that we can contact and reply to you.